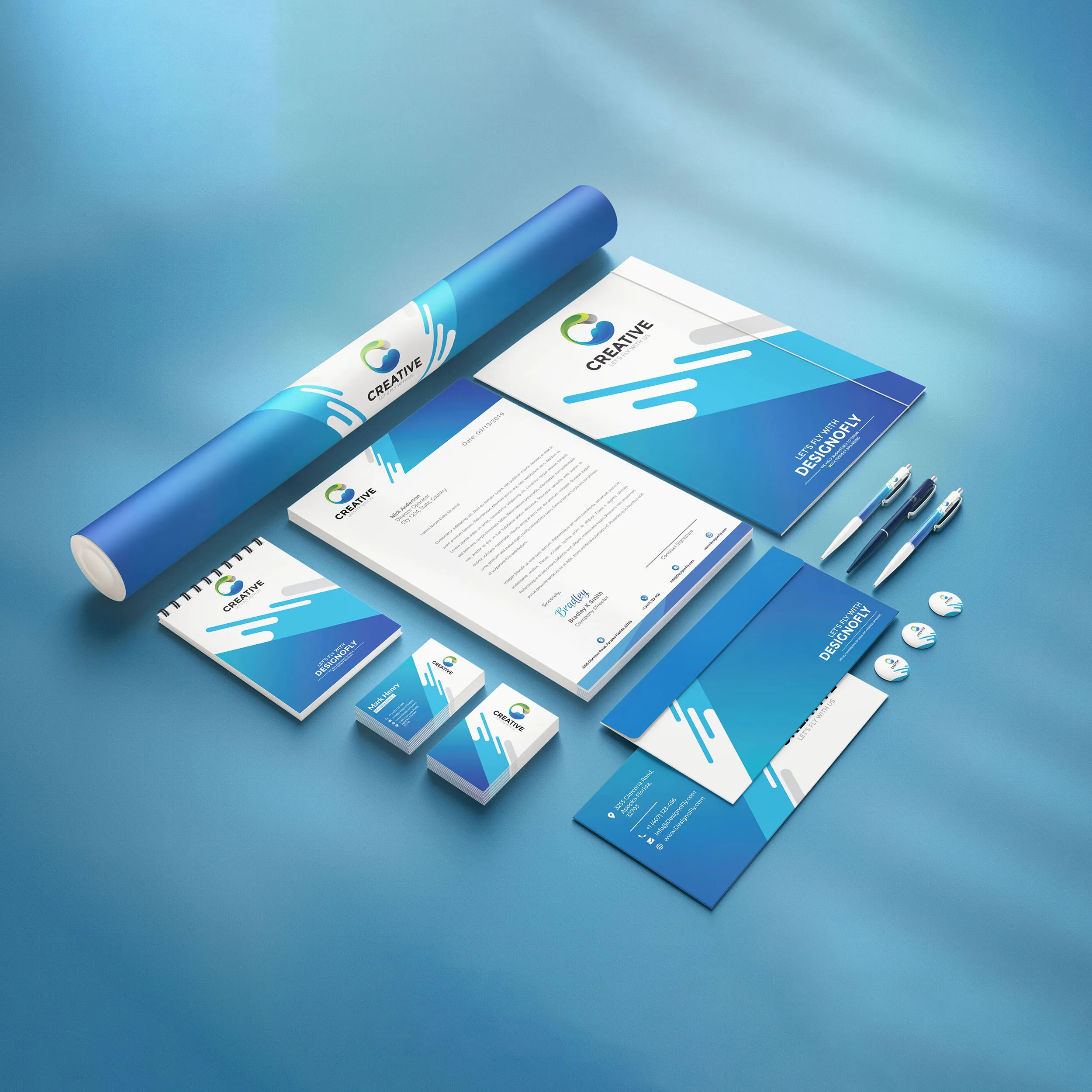 Portfolio Information
Created by:

KS Ajay

Date:

03-02-2016

Skills:

Design, Branding

Client:

Robert Smith

Demo:

See Demo
In today's digital age, it's easy to overlook the importance of physical stationery in business. However, a well-designed business card, letterhead, envelope, and stationery set can make a big difference in creating a professional and memorable image for your brand.
At DesignoFly, we specialize in providing high-quality design services for all your stationery needs. Our team of talented designers understands the importance of creating a cohesive brand image across all touchpoints, including stationery. We take the time to understand your business, your target audience, and your goals, to create designs that are not only visually appealing but also effective in communicating your message.
Our business card designs are tailored to suit your brand's personality and industry, ensuring that they stand out and leave a lasting impression on potential clients or partners. Our letterhead designs are crafted to convey professionalism and trustworthiness, while our envelope designs add an extra touch of elegance to your business communications.
We also offer custom stationery set designs, which can include notepads, pens, and other items that help to reinforce your brand image. Our team works with you to create a design that not only looks great but also serves a practical purpose in your day-to-day operations.
At DesignoFly, we understand that budget is a concern for many businesses, which is why we offer our services at a reasonable price without compromising on quality. We believe that every business deserves to have high-quality stationery that accurately represents their brand and helps them stand out in a crowded marketplace.
In conclusion, if you're looking for the best designers for your business card, letterhead, envelope, and stationery set design needs, look no further than DesignoFly. We are passionate about helping businesses of all sizes create a professional and memorable brand image through our design services. Contact us today to learn more about how we can help your business stand out.
Have a look at our portfolio page for more.