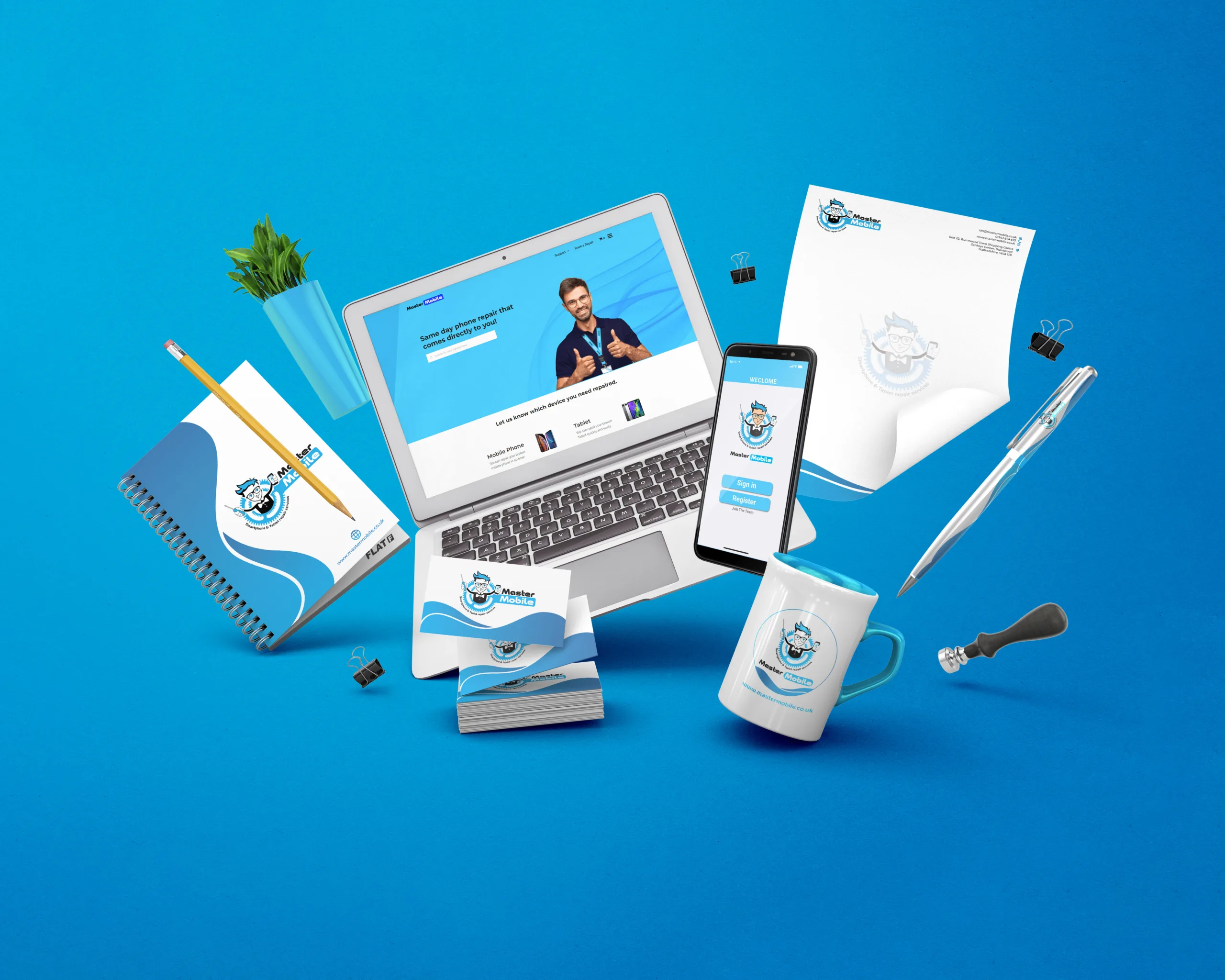 In today's competitive business landscape, establishing a strong brand identity is crucial for success. One vital aspect of creating that identity is branding design. In this blog post, we will explore the importance of branding design for businesses and delve into the comprehensive branding design we undertook for Master Mobile, a prominent UK-based smartphone repair brand. We will discuss why each item was branded according to their logo and branding, the challenges faced during the process, how we overcame them, and ultimately, how our designs will help Master Mobile grow.
What is branding design?
Branding design refers to the strategic and creative process of developing a cohesive visual identity for a business or brand. It involves the creation of various design elements such as logos, color schemes, typography, and imagery that collectively communicate the brand's values, personality, and offerings.
The importance of branding design for any business/brand
Differentiation: A well-designed brand sets a business apart from its competitors, making it easily recognizable and memorable.

Trust and credibility: A strong brand identity instills trust and credibility in the minds of consumers, increasing their confidence in the products or services offered.

Emotional connection: Branding design helps create an emotional connection with customers, fostering loyalty and long-term relationships.

Consistency: Consistent branding across various touchpoints helps establish a unified brand experience, reinforcing brand recognition and recall.

Professionalism: A visually appealing and consistent brand design conveys professionalism, enhancing the overall perception of the business.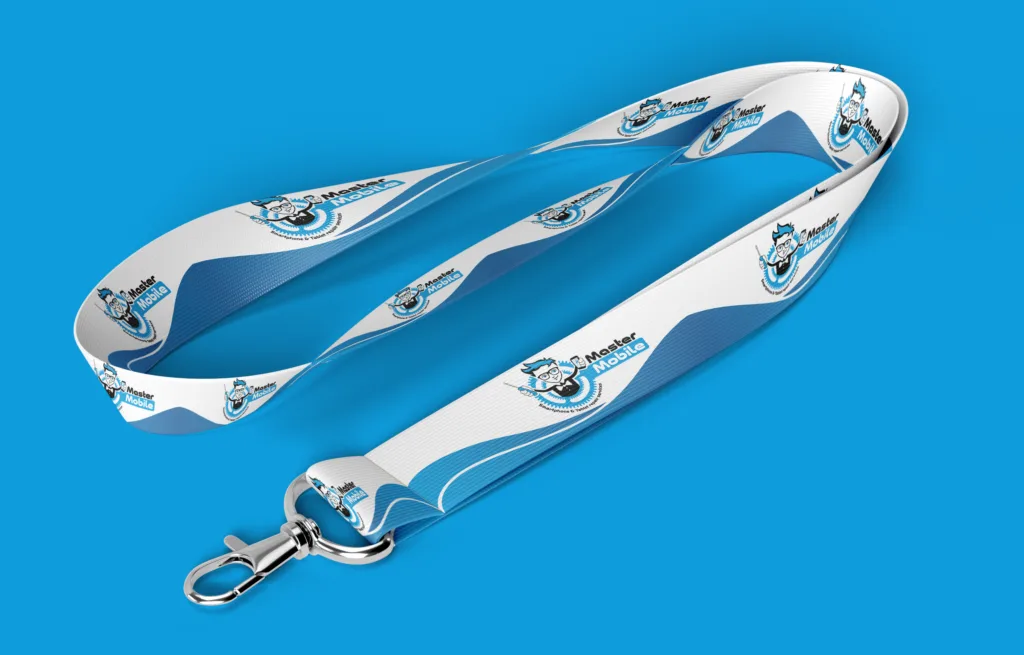 What we did for Master Mobile
We embarked on a comprehensive branding design journey for Master Mobile. Our design scope covered various items including logos, letterhead, business cards, apps, websites, envelopes, wall clocks, calendars, ID cards, mugs, shopping bags, floor mats, notepads, loyalty cards, posters, and Social Media presence.
Why each item was branded according to the logo and branding
Consistency is key when it comes to branding. By aligning each item with Master Mobile's logo and overall branding, we ensured that all touchpoints conveyed a cohesive message. This consistency reinforces brand recognition, strengthens the brand's identity, and creates a unified and professional image for Master Mobile across all mediums.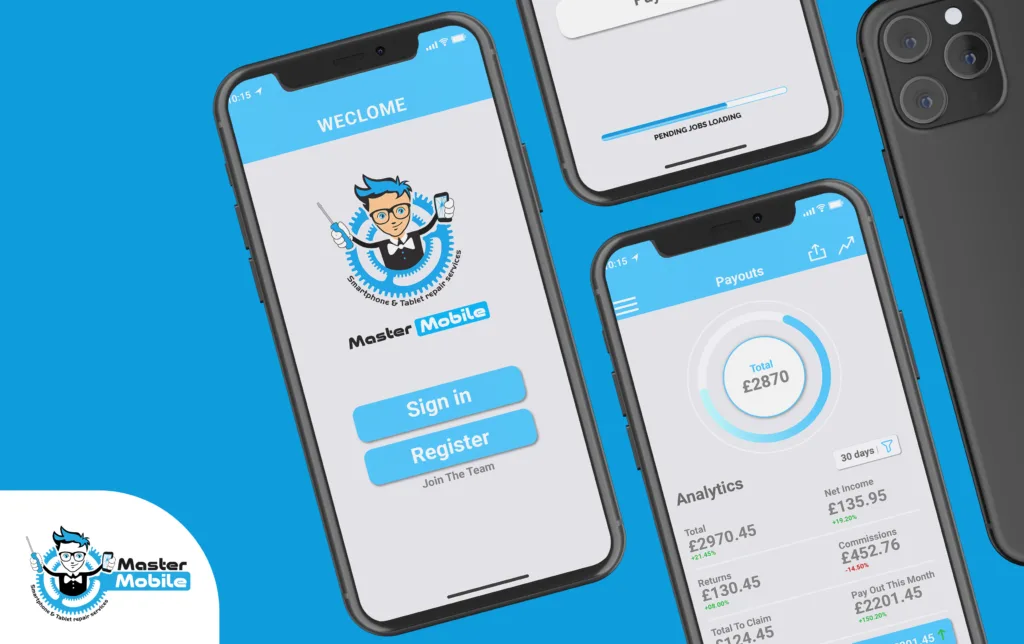 Challenges faced during Master Mobile's branding design
While working on Master Mobile's branding design, we encountered a few challenges

Balancing uniqueness and familiarity: We aimed to create a design that was distinct and unique to Master Mobile while still maintaining elements that resonated with their target audience and industry.

Adapting to different mediums: Each item presented its own design constraints and requirements. We had to ensure that the branding elements translated well across various formats and sizes without losing their impact.
Overcoming the challenges
To address these challenges, we adopted a collaborative approach with Master Mobile. We conducted extensive research to understand their brand, target audience, and industry landscape. Regular communication and feedback loops helped us strike the right balance between uniqueness and familiarity. Additionally, we meticulously adapted the branding elements to suit each medium, ensuring consistency and effectiveness throughout.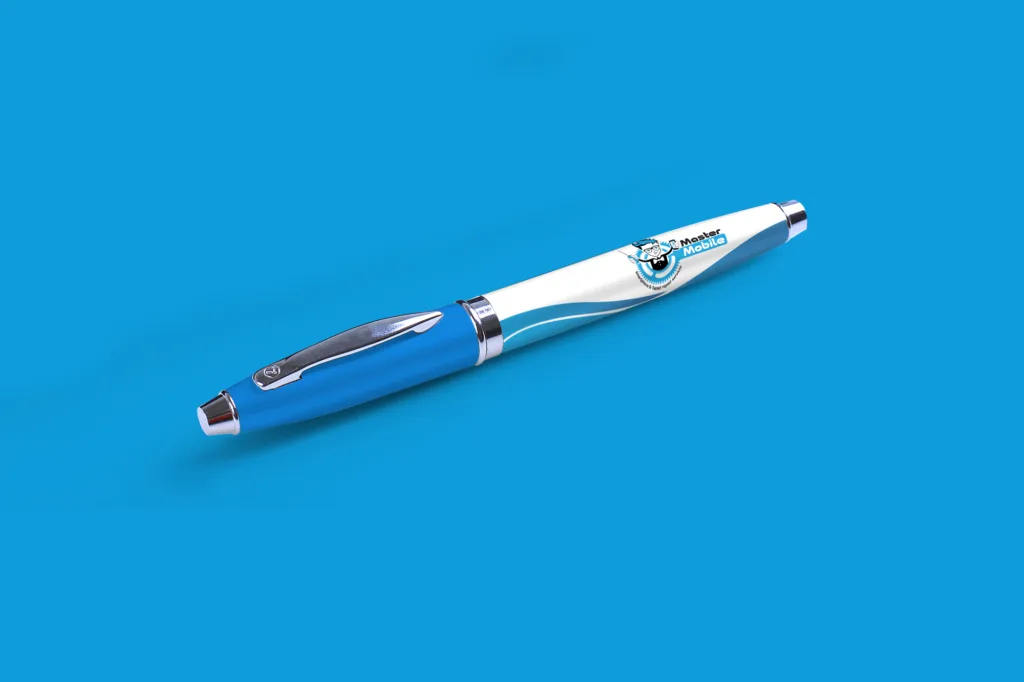 The output of our branding design
Our branding design for Master Mobile resulted in a cohesive and visually striking brand identity. The combination of a well-crafted logo, consistent color schemes, typography, and imagery created a strong brand presence across all touchpoints. The output was a visually appealing and professional representation of Master Mobile's services, instilling trust and fostering customer loyalty.
How our designs will help Master Mobile grow
Our designs will serve as a powerful tool for Master Mobile's growth in several ways:

Increased brand recognition: Consistent branding across multiple items will enhance brand recall and visibility, attracting new customers and generating referrals.
Enhanced customer trust: A cohesive and professional brand identity will instill trust and confidence in customers, encouraging repeat business and positive word-of-mouth.
Competitive advantage: Master Mobile's distinct and recognizable branding will set them apart from competitors, creating a unique selling proposition.
Brand consistency: By maintaining a consistent brand experience, Master Mobile will establish a strong brand presence and reinforce their commitment to quality and professionalism.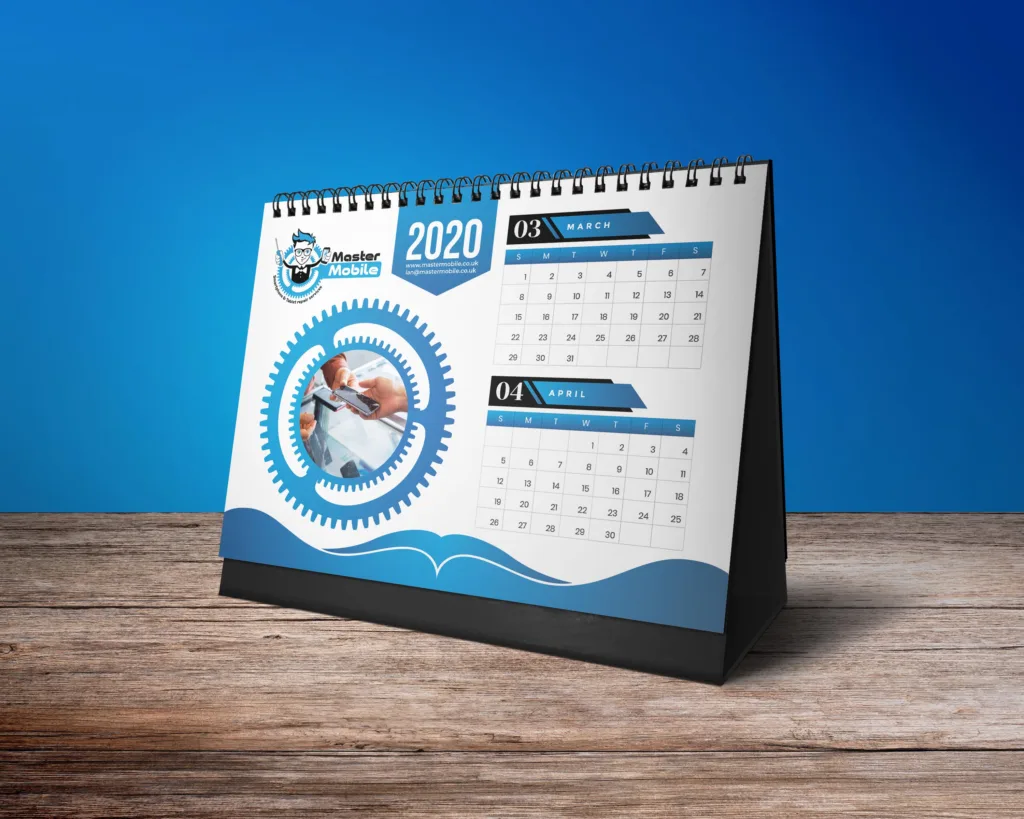 Check out the full portfolio on Behance
Branding design is an essential investment for any business looking to establish a strong identity and drive growth. Our comprehensive branding design for Master Mobile successfully addressed their unique challenges, resulting in a visually appealing and cohesive brand identity. We are confident that our designs will help Master Mobile stand out, build customer trust, and pave the way for their continued success in the smartphone repair industry.
Check out our another great branding design blog/portfolio which was for a Cultural Kitchen