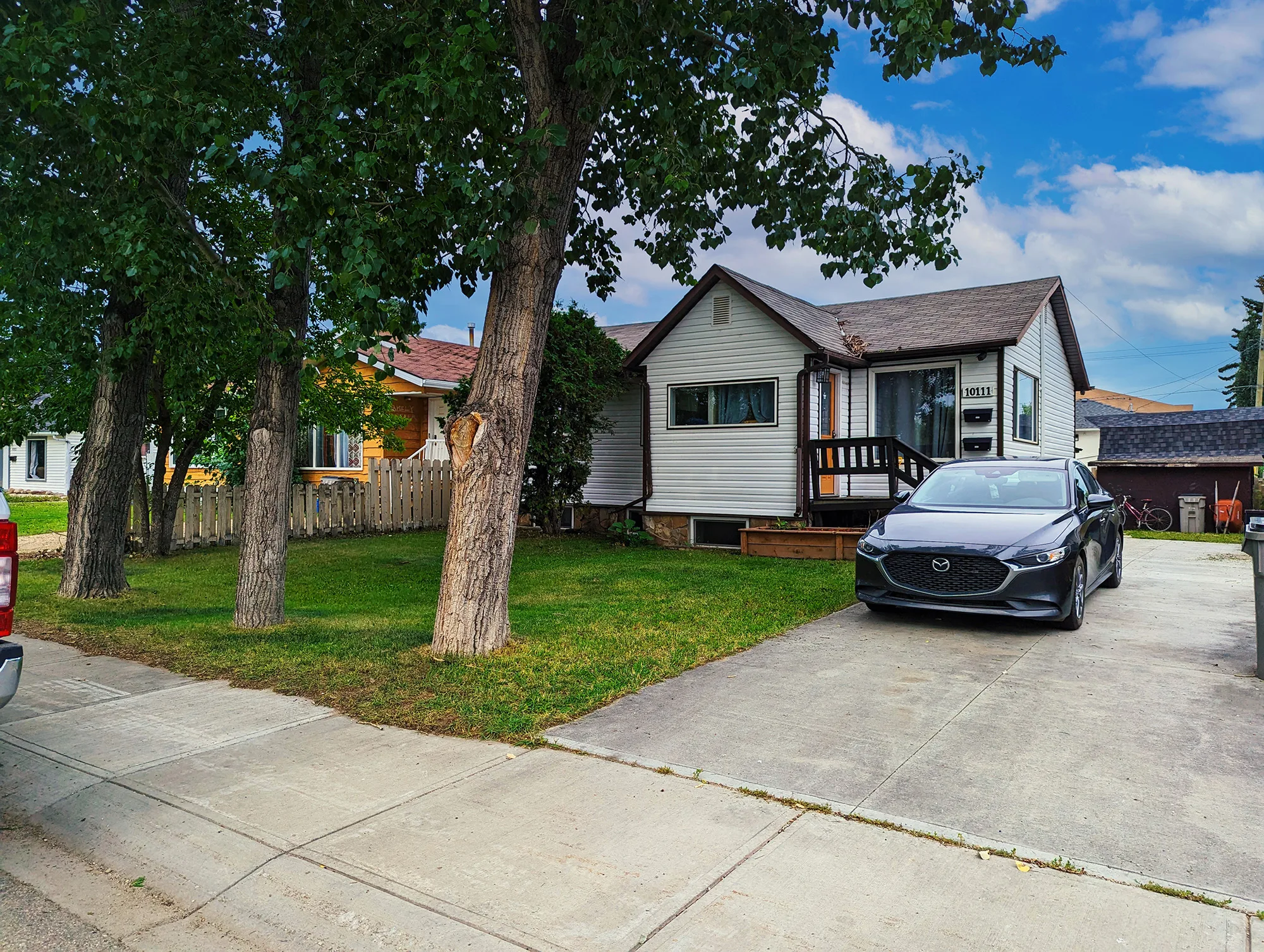 September 5, 2023

KS Ajay
Welcome to CrewComfort Suites, the ultimate solution for your accommodation needs in Grande Prairie, AB, Canada. Whether you're a traveling worker, a project manager, or a contractor, finding a comfortable, cost-effective place to stay while on an assignment can be a challenge. Fortunately, Avery Rawlek has created CrewComfort Suites to address this very issue. In this blog post, we'll introduce you to CrewComfort Suites, its offerings, and how DesignoFly has played a pivotal role in making this business a success.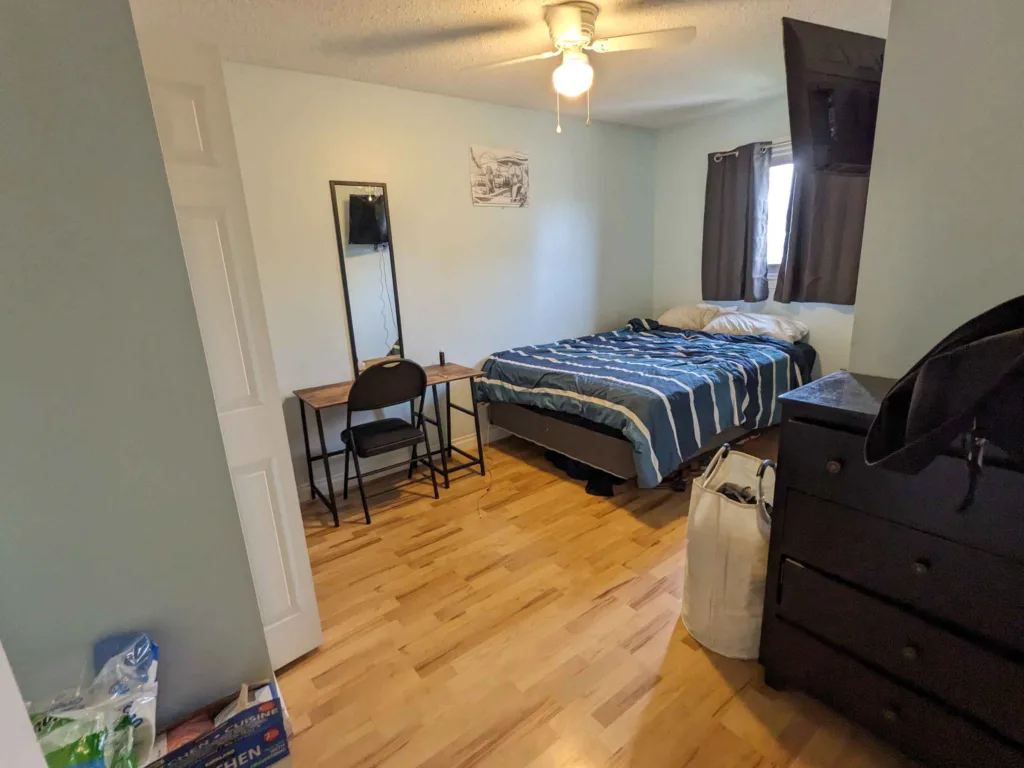 CrewComfort Suites: Affordable Comfort Away from Home in Grande Prairie
Avery Rawlek recognized the need for affordable short-term accommodations for people who travel for work. Staying in a hotel for an extended period can be prohibitively expensive. That's where CrewComfort Suites comes in. This innovative business offers comfortable rooms and houses for rent on short contracts, ranging from one week to one month.
The CrewComfort Suites Experience
Cost-Effective: Avery understands the importance of budget-friendly accommodation for his clients. CrewComfort Suites offers competitive rates that beat the high costs of hotel stays.
Home-Like Comfort: Guests can enjoy spacious rooms and houses that feel like a home away from home. CrewComfort Suites provides all the amenities you need for a comfortable stay.
Convenient Locations: The accommodations are strategically located in Grande Prairie, AB, ensuring easy access to workplaces, shopping centers, and recreational activities.
Flexibility: Choose a contract that suits your needs, whether it's a short one-week stay or a longer one-month arrangement. CrewComfort Suites offers the flexibility that hotels often can't match.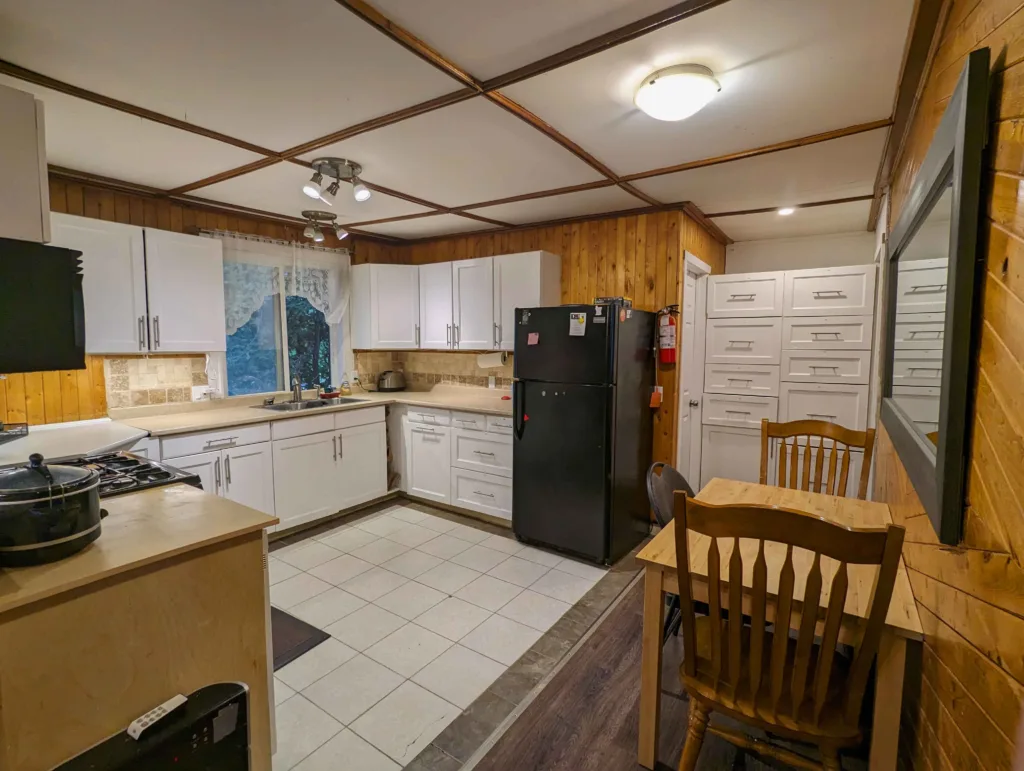 DesignoFly: Crafting a Brand for Success
Behind CrewComfort Suites' successful launch and branding is DesignoFly, a leading design agency dedicated to helping businesses thrive. Here's how DesignoFly's creative services have contributed to CrewComfort Suites' success: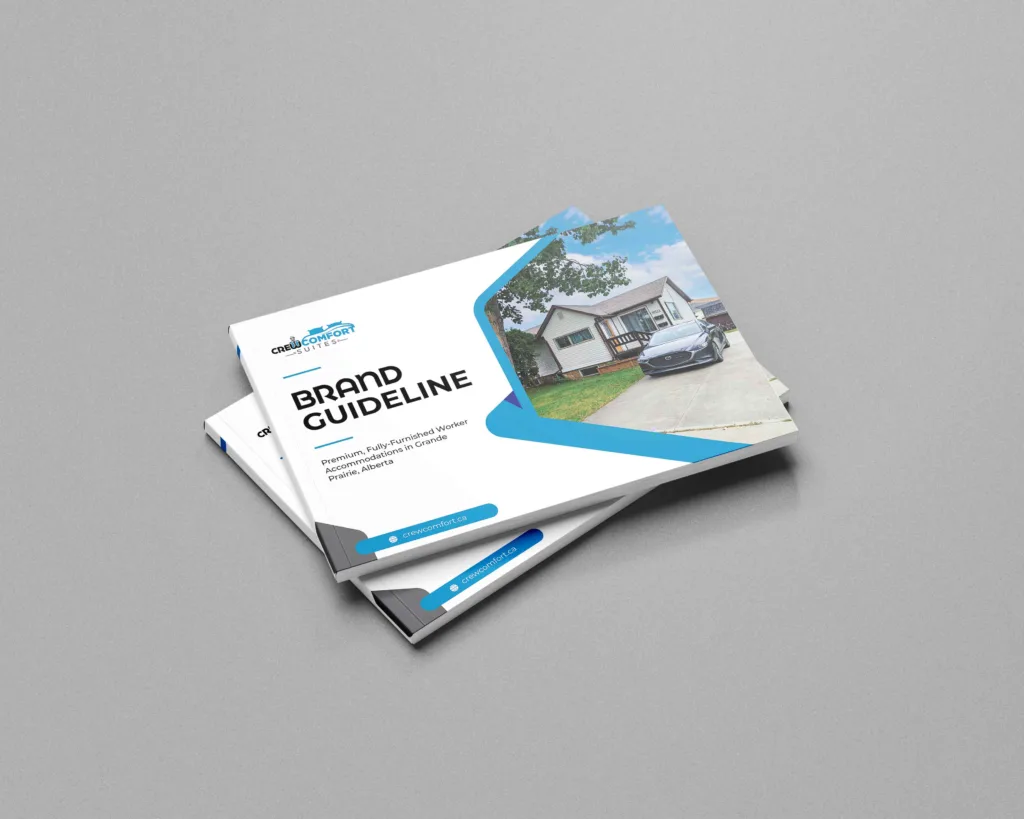 Striking Logo: DesignoFly created a memorable logo for CrewComfort Suites, representing comfort and convenience. The logo captures the essence of the business and sets it apart in the market.
Engaging Brochure: DesignoFly's team crafted an informative and visually appealing brochure that showcases the accommodations, pricing, and key features of CrewComfort Suites. This valuable marketing material has helped attract potential guests.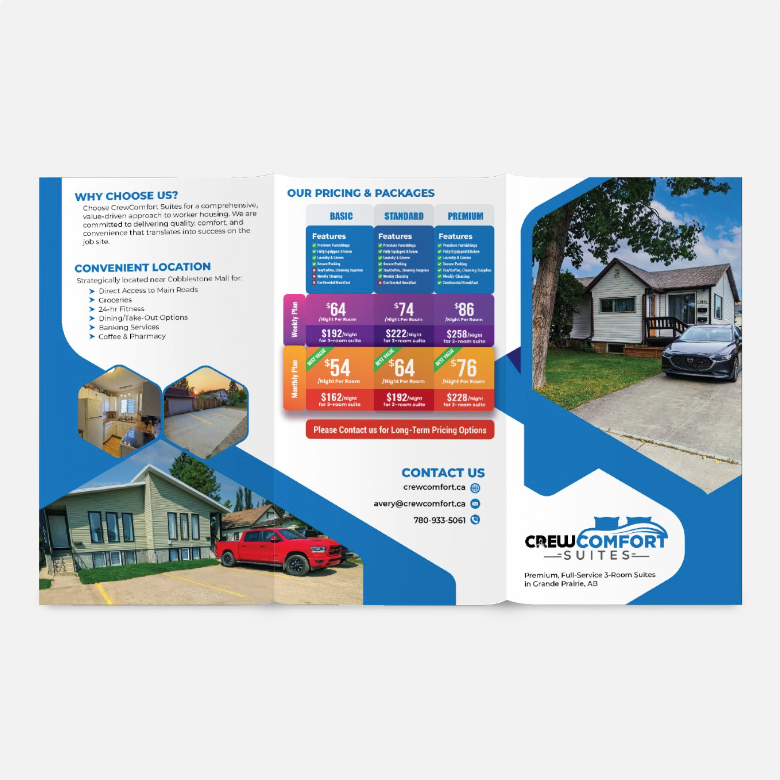 Comprehensive Brand Guidelines: DesignoFly established brand guidelines that maintain consistency across all CrewComfort Suites' marketing materials. This consistency reinforces the brand identity and trustworthiness.
Social Media Banners: To boost the online presence of CrewComfort Suites, DesignoFly designed eye-catching social media banners that promote the business and engage with potential guests on platforms like Facebook, Linkedin, and X (Formerly Twitter).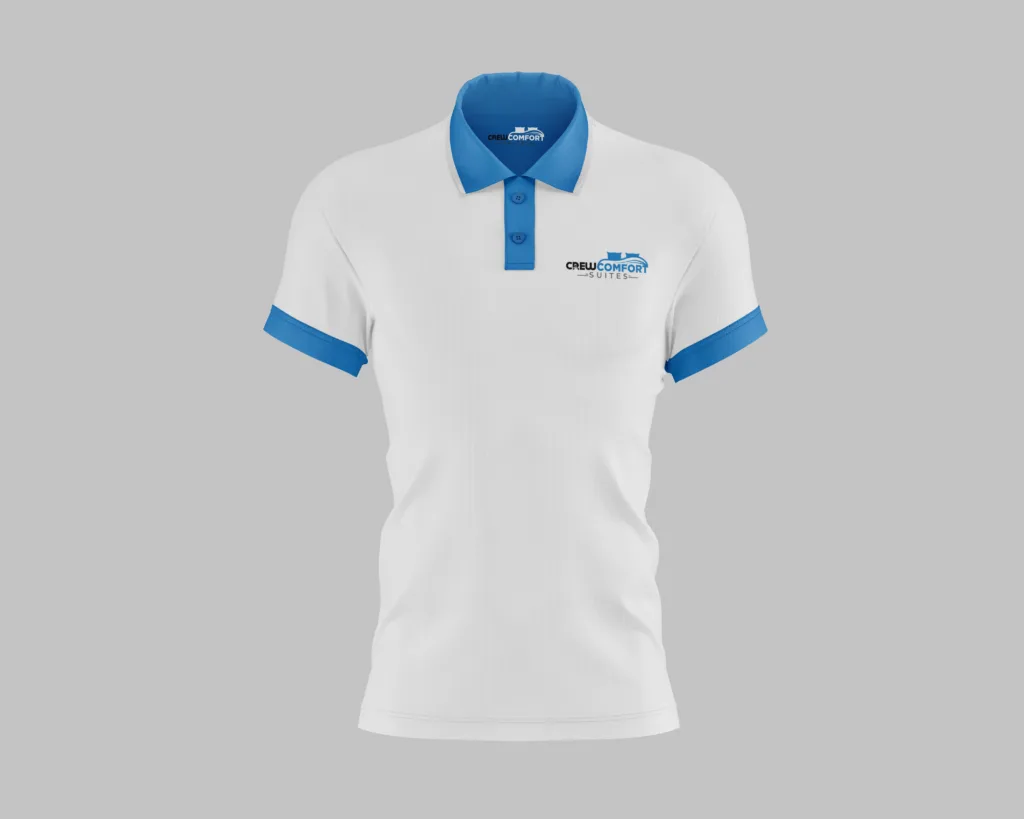 Professional Business Cards and Letterhead: DesignoFly provided CrewComfort Suites with business cards and letterhead, ensuring that all communication materials are cohesive and professional.
Door Hangers: DesignoFly's creativity extended to designing door hangers for CrewComfort Suites. These hangers are used as promotional tools to reach out to potential guests and provide information about the services.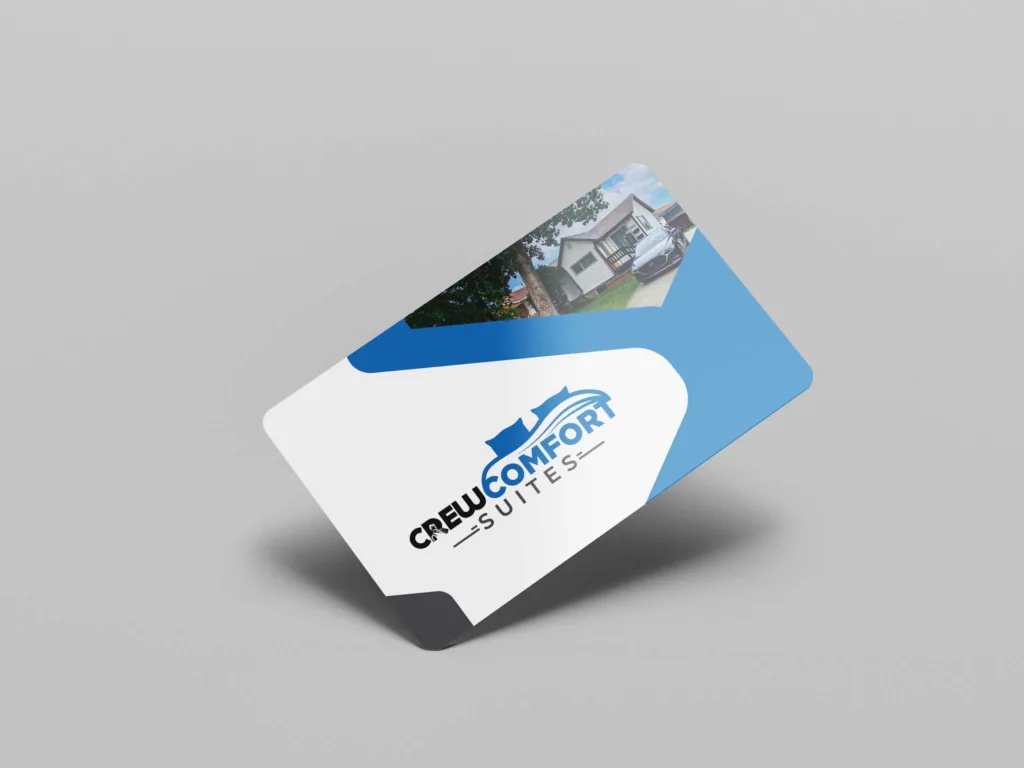 Visit our Behance portfolio to see the full project in detail
CrewComfort Suites, founded by Avery Rawlek, is revolutionizing short-term accommodations in Grande Prairie, AB, Canada. With affordable rates, home-like comfort, and the flexibility of short contracts, it's the perfect choice for those on work assignments. The successful branding and marketing support provided by DesignoFly have been instrumental in driving the business forward, ensuring it reaches a broader audience.
Experience the comfort and convenience of CrewComfort Suites for your next work-related stay in Grande Prairie, AB. Book your stay today and see why so many travelers trust CrewComfort Suites for their accommodation needs. Your comfort is our priority!
Check out our another great project which was for Cultural Kitchen
Cultural Kitchen Project