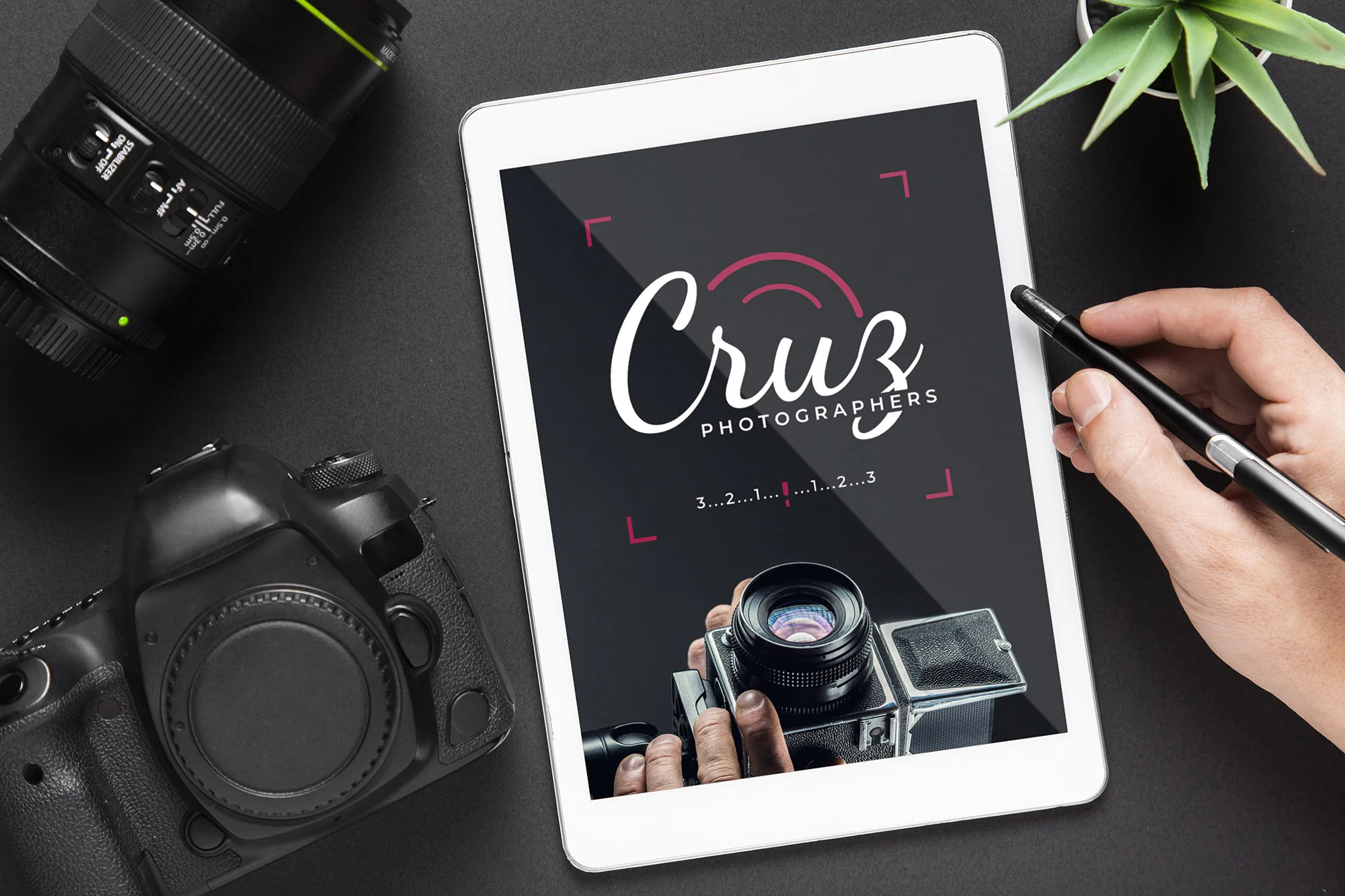 In the captivating world of photography, a well-designed logo has the power to encapsulate a brand's identity, evoke emotions, and leave a lasting impression. At DesignoFly, we had the distinct honor of undertaking a remarkable logo and branding project for Cruz Photographers, a prominent name in the industry. In this blog post, we invite you to embark on a journey of artistic exploration and business insights as we unravel the story behind Cruz Photographers' logo. From the intricacies of symbolism to the captivating color palette, we will delve into the depth of our creative process and discuss the importance of personal and professional branding for photographers. Join us as we reveal the secrets behind a truly exceptional photography logo and its profound impact on attracting customers and establishing a strong brand presence.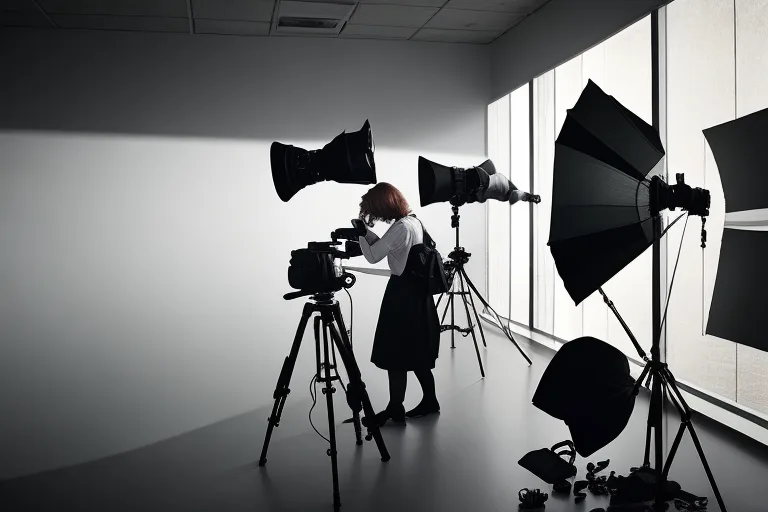 Photography!
Nowadays, it's a very trendy topic. Peoples here & there who has a camera doing their own style of photography. Everyone has a high-resolution camera phone. He/she can capture their ideal photos.
However, when they need more than regular photos, they will definitely hire a professional photographer. In the photography stage, professional means a lot more. If you are a professional photographer you will understand it easily. A single photo can express a big story, but that photo can't be captured by an ordinary photographer.
A professional photographer knows where to focus, what should be the frame, which part should be blurred, how much ISO & Aperture should be applied, and how long should take for perfect capture, I mean how long should be shutter speed?
Are you agree with me?
Now come to the point, You are a professional photographer. But how will you show that to your models/clients? You can't do random free photography to show your expertise, right?
If you can show your perfectly branded logo, branding, and portfolio with some social handles. Anyone will trust you and you know more trust with quality service can bring more money and business growth.
Logo Explanation of this Photography Logo
In our collaboration with Cruz Photographers, we embarked on a mission to craft a logo that would not only capture attention but also convey the essence of their brand.
Lens circles in a photography logo
To achieve this, we carefully integrated meaningful symbols into their logo design. The first symbol we incorporated was cropped circles, which served as a representation of the camera lens. These circles symbolize the gateway through which moments are captured, emphasizing Cruz Photographers' dedication to preserving precious memories.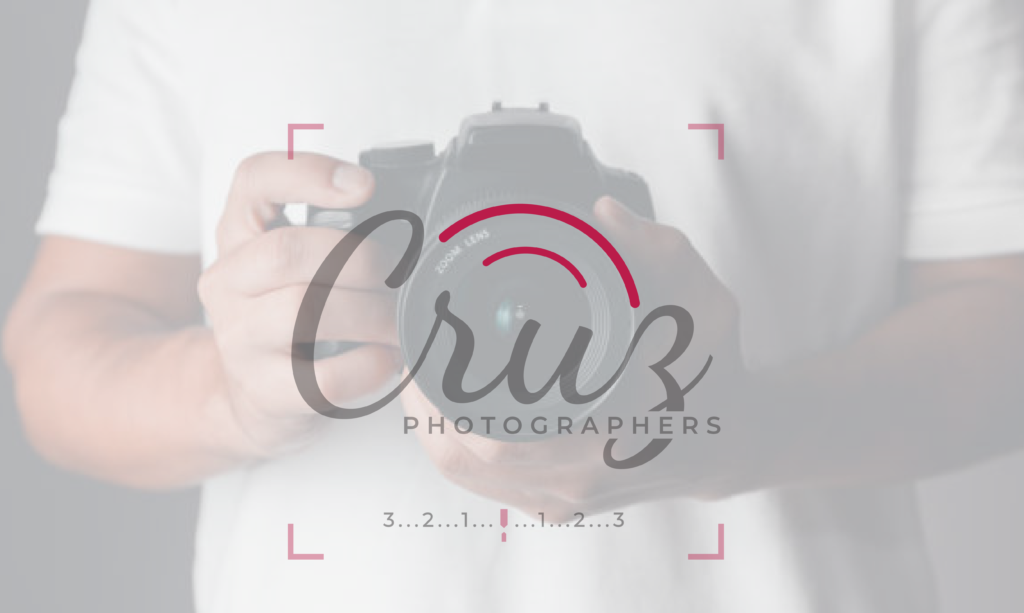 Frame square in a photography logo
Another significant symbol in the logo is the camera focus square. With its four angles and four sides, this square represents the camera itself. It signifies the technical precision and artistry required in the field of photography, highlighting Cruz Photographers' commitment to capturing images with impeccable composition and attention to detail.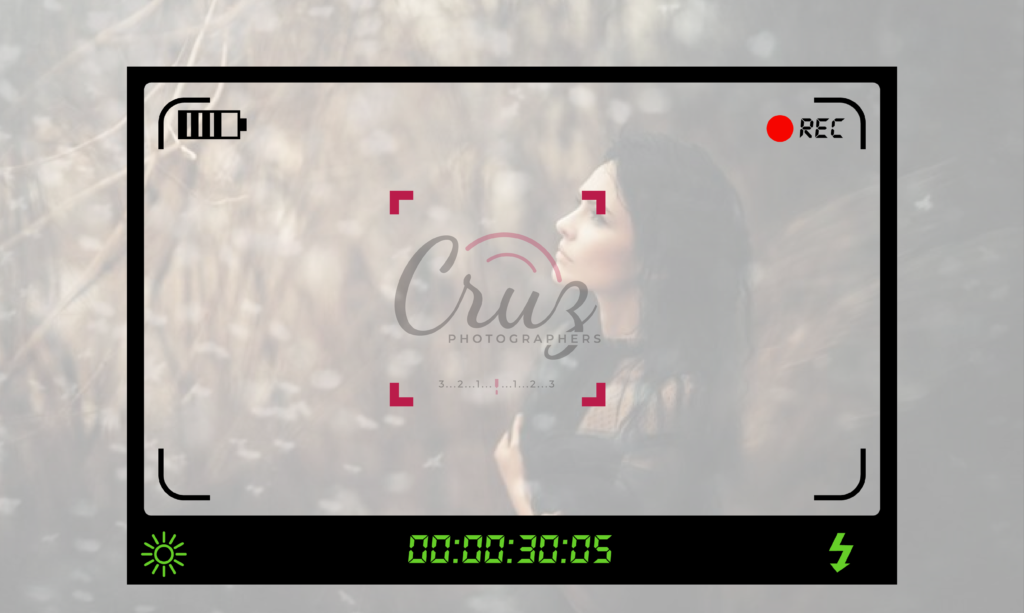 Measurement symbol in a photography logo
Additionally, we incorporated measurements (-3 -2 -1 0 1 2 3) to represent video balance and position. This element emphasizes Cruz Photographers' ability to create harmonious and well-composed frames, showcasing their keen eye for capturing visually striking images.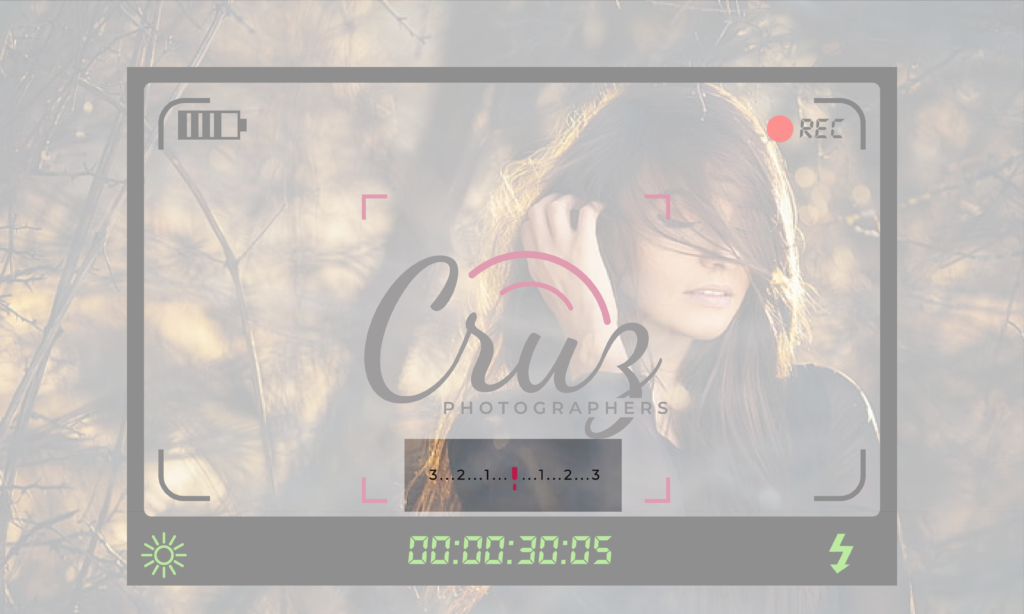 Curz Photography Logo
To enhance the visual impact of the logo, we chose a color theme dominated by black and red. Black, symbolizing elegance, sophistication, and timelessness, reflects Cruz Photographers' commitment to producing enduring and refined artistry. Red, on the other hand, represents passion, energy, and creativity. It embodies the photographer's fervor for their craft, as well as their ability to capture powerful emotions through their images.
By combining these meaningful symbols and a captivating color palette, we succeeded in creating a logo that authentically represents Cruz Photographers' brand identity. Each element was thoughtfully integrated to convey their dedication to technical excellence, artistic vision, and the ability to capture memorable moments. The result is a logo that not only stands out visually but also resonates with their target audience, leaving a lasting impression and communicating their expertise in the world of photography.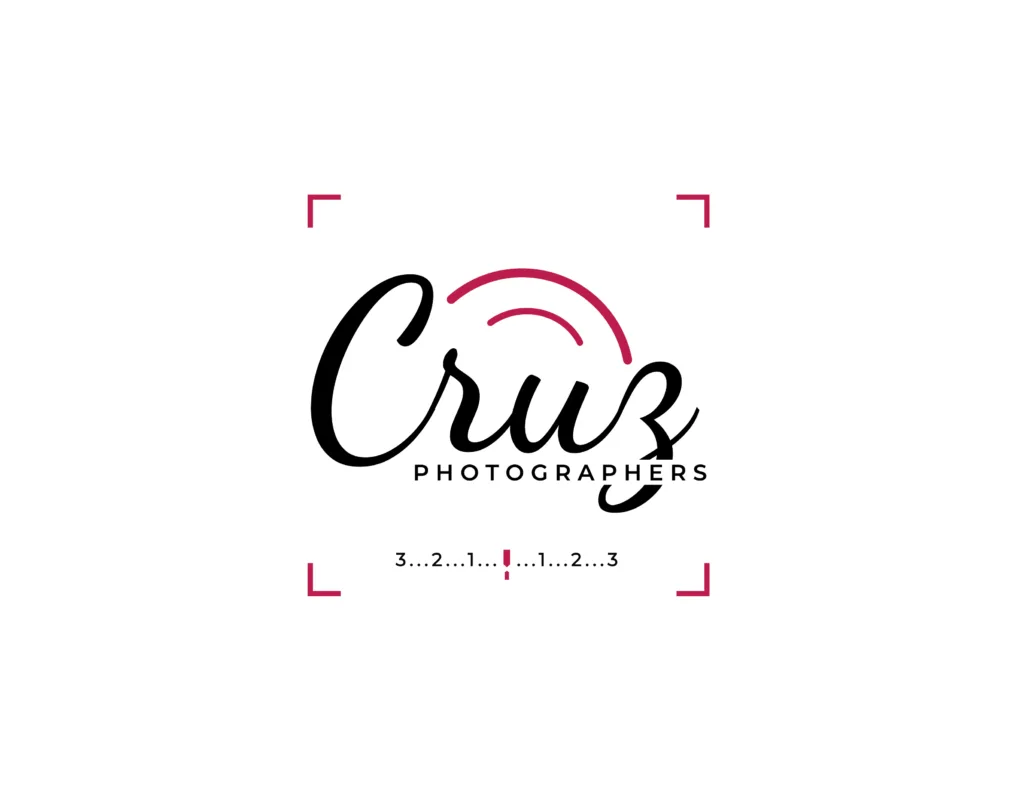 Unlocking the Power of Personal and Professional Branding for Professional Photographers
While phone photography and selfies have their place in everyday life, they can never truly replicate the artistry and quality delivered by professional photographers. This section will shed light on the distinctions between professional photography and casual smartphone photography, emphasizing the expertise, equipment, creative vision, and attention to detail that professionals bring to the table. Readers will gain a deeper appreciation for the value of professional photography.
How Perfect Branding Helps Attract More Customers for Photographers. Importance of perfect photography logo
A perfect branding strategy can be a game-changer for photographers seeking to expand their clientele. This section will delve into the ways in which a cohesive and well-crafted brand identity can attract more customers, elevate brand recognition, and foster client loyalty. By aligning their branding with their unique style and target market, photographers can effectively communicate their value proposition and attract their ideal clients.
Check more about the branding and portfolio on Behance
DesignoFly's Collaboration with Cruz Photographers
Discover the behind-the-scenes magic as we unveil the role DesignoFly played in bringing Cruz Photographers' brand to life. This section will highlight the comprehensive services we provided, including logo design, branding consultation, and the creative process that led to the final result. Gain insights into why Cruz Photographers chose DesignoFly and how our expertise, attention to detail, and commitment to excellence set us apart.
Necessary Elements of a Perfect Branding Strategy for Photography or Videography Businesses
Building a perfect branding strategy requires careful consideration of various elements. In this section, we will discuss the key components necessary for crafting a strong brand identity in the photography and videography industry. From defining a unique value proposition and establishing a visual identity to implementing consistent messaging and leveraging online platforms, readers will gain valuable insights into creating a powerful branding strategy.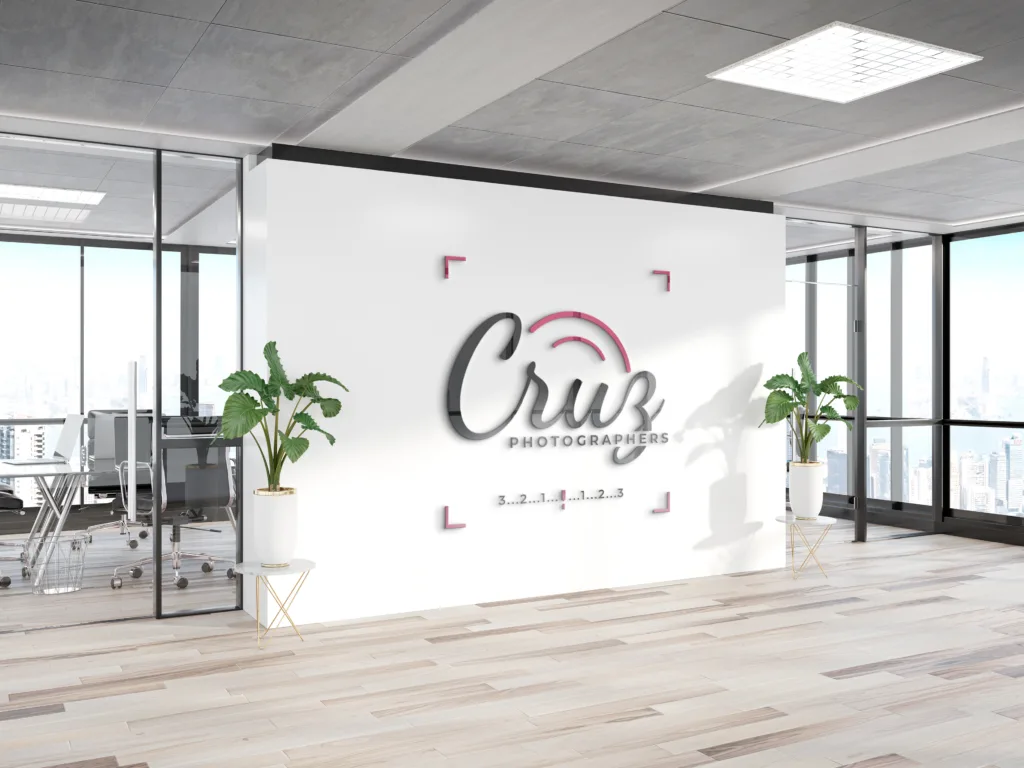 Cruz Photographers' logo stands as a testament to the power of symbolism, color psychology, and effective branding strategies. By combining meaningful elements, such as camera lenses, focus squares, and video balance measurements, with a striking black and red color palette, we successfully translated Cruz Photographers' brand vision into a visually captivating identity. We hope this blog post has inspired photographers and design enthusiasts alike to recognize the importance of personal and professional branding, embrace the distinctions between professional and casual photography, and embark on a journey of crafting a perfect branding strategy for their photography or videography business. At DesignoFly, we are dedicated to helping our clients stand out and thrive in their respective industries through exceptional design and branding solutions.
Check out our other blog posts